Thanks to Terry Michitsch for providing these wonderful scans of the American pressbook for The Invisible Boy. You can see the UK one here.
Bill Warren gives it the respect it deserves in his Keep Watching the Skies! American Science Fiction Movies of the Fifties. Somewhat a sequel to Forbidden Planet (well, if you do a lot of stretching in regards to Robby the Robot's presence, that is), the story is geared for young boys of the 1950s (who wouldn't want a powerful robot guardian, boy or girl?). Toss in an evil-thinking super computer that wants world domination and you have a boy just wanting to have fun, but he has to save the world too, which can be such a bother. His parents are eggheads, making it a bit difficult for him (he's just an average kid), and Robby, of course, must choose to become more than the sum of his diodes too. Definitely worth a watch if you haven't seen it yet.
Read the comics reader version: Download Invisible Boy Pressbook.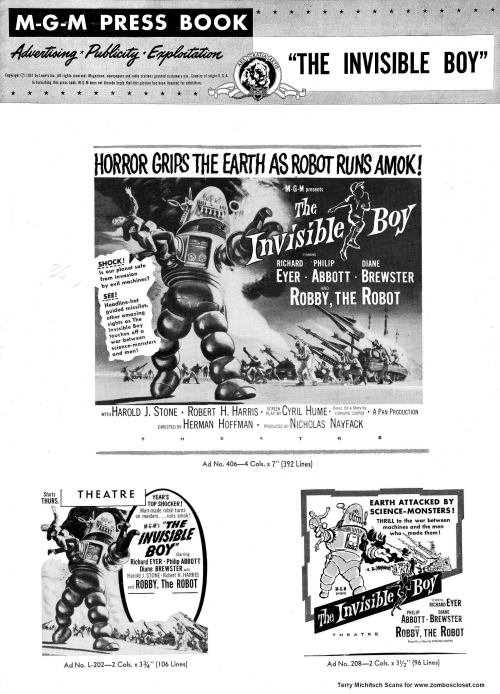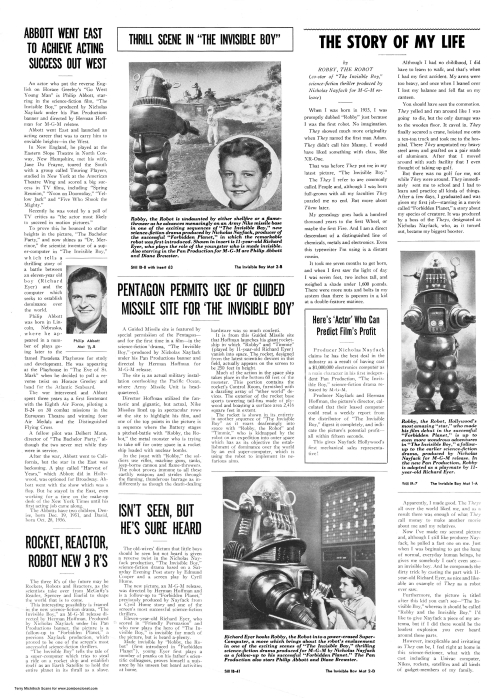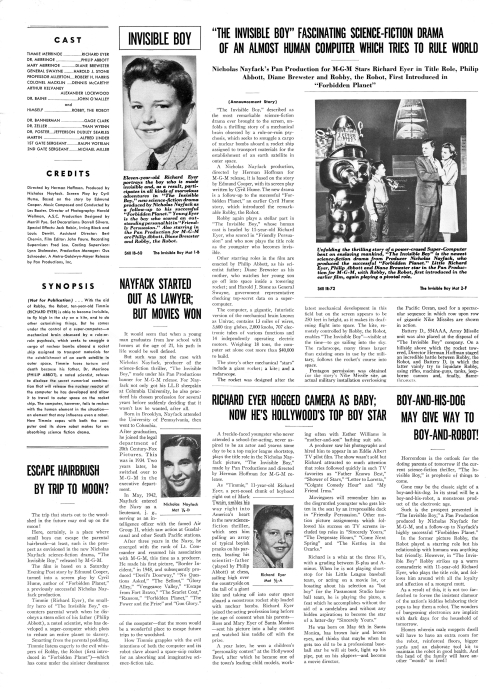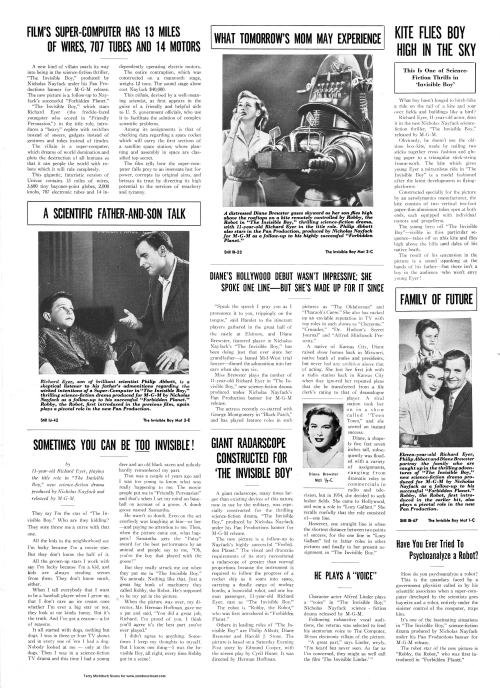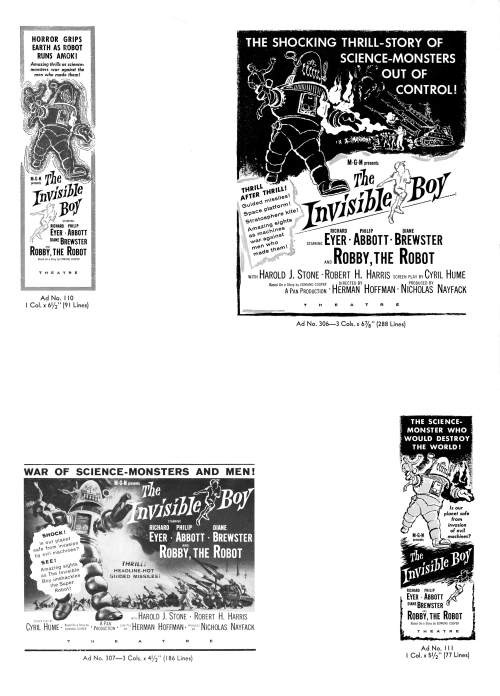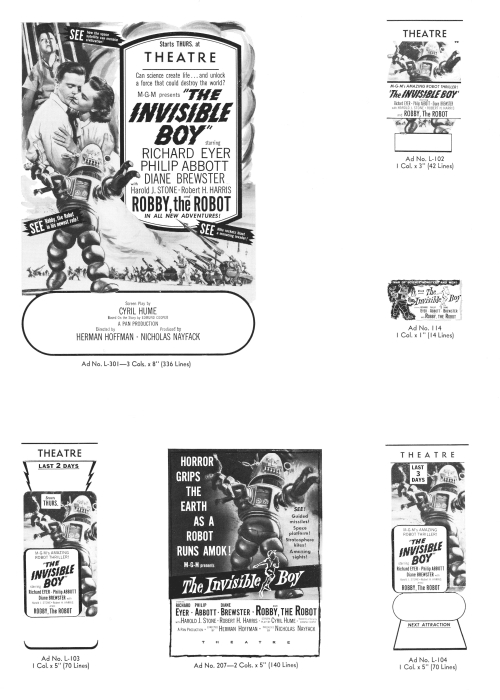 Here are some publicity stills and lobby cards.
And the lobby cards courtesy of Terry Michitsch.