Flash! This press release just in...
New York, NY, March 16, 2016 – The Old School Kung Fu Fest, a three-day barrage of the rarest, wildest, and most incredible classic martial arts and action movies is back for its 6th annual edition.
This year, we're focusing on Golden Harvest, the studio that became Hong Kong's leading purveyor of truly insane action cinema in the 70's, 80's, and 90's.
Established in 1970 by Raymond Chow and Leonard Ho, Golden Harvest fast became a rival to Shaw Brothers with a string of blockbusters in the 1970s, and went on to became a dominant force in the Hong Kong film industry throughout the 80's and 90's, producing, financing, and distributing over 600 films across many genres. The studio has nurtured the talents of Bruce Lee, John Woo, Michael Hui, Stanley Kwan, Jimmy Wang Yu, Jackie Chan, Sammo Hung, Angela Mao, and many others.
at The Metrograph
Ludlow Street (between Hester St. and Canal St. NYC)
Friday, April 8
5:40pm - BIG BULLET (92min)
7:50pm - PEDICAB DRIVER (93min)
10:15pm - THE BLADE (104min)
Saturday, April 9
1:00pm - RUMBLE IN THE BRONX (103min)
3:15pm - ENTER THE DRAGON (110 min)
5:40pm - THE MAN FROM HONG KONG (103min)
8:45pm - A TERRA-COTTA WARRIOR (97min)
11:00pm - PEDICAB DRIVER (93min)
Sunday, April 10
1:00pm - THE BLADE (104min)
3:15pm - THE MAN FROM HONG KONG (103min)
5:30pm - RUMBLE IN THE BRONX (103min)
7:45pm - THE PRODIGAL SON (100min)
10:00pm - BIG BULLET (92min)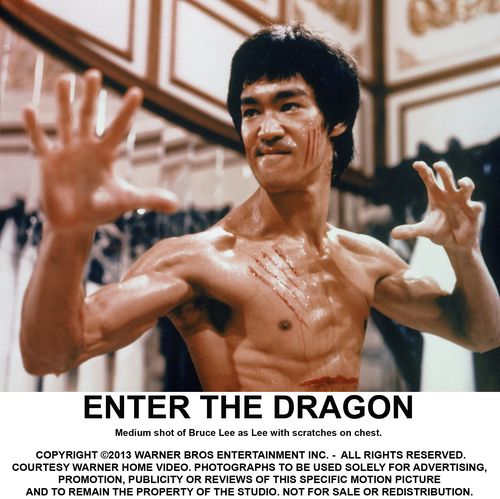 To celebrate Golden Harvest's legacy, we have put together a program of some of the studio's greatest martial arts and action films: we've got Bruce Lee's funkadelic masterpiece Enter The Dragon (1973); the original One-Armed Swordsman (Jimmy Wang Yu) and the one-off James Bond (George Lazenby) going mano-a-mano in the car crashtastic The Man From Hong Kong (1975); Sammo Hung and Yuen Biao in martial arts action paradise with The Prodigal Son (1981); Sammo Hung directing and starring in Pedicab Driver (1989), the greatest achievement of his early career; Jackie Chan fighting a big yellow hovercraft in Rumble in the Bronx (1995); Tsui Hark's feral swordplay movie The Blade (1996); and the last truly great Hong Kong cop film of the 90s, Big Bullet (1996). All the titles (except Prodigal Son) will be super-rare 35mm screenings!*
In other exciting news for fans of Hong Kong cinema, Warner Archive has begun to make Golden Harvest titles available as part of their manufacture on demand service. 16x9 widescreen DVDs in their original language with English captions can be ordered for the discerning film fan's collection. Titles include A Terra-Cotta Warrior (1989), He's a Woman, She's a Man (1994), The Blade (1995), Pedicab Driver (1989), Blade of Fury (1993), Big Bullet (1996) and Downtown Torpedoes(1997) - and these few are just the beginning!
For information on how to order visit www.warnerarchive.com
The 6th Old School Kung Fu Fest is presented with the Hong Kong Economic and Trade Office New York, in association with Warner Archive.
We're deeply grateful for the support of the Kenneth A. Cowin Foundation.
*The Prodigal Son will be screened on DCP.