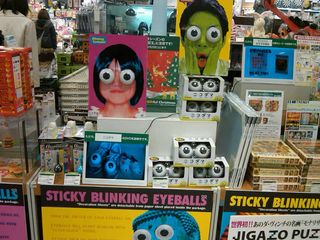 While in Japan's Tokyu Hands department store in Kashiwa, my eye was caught by these techno-monster, blinking ones. Don't know for sure, but this may be the best holiday gift this year.
Or maybe not. I'll leave it up to you.
It does bring the saying "jeepers creepers, where'd you get those peepers?" to vivid life, though, and you can actually tell people where you got them.