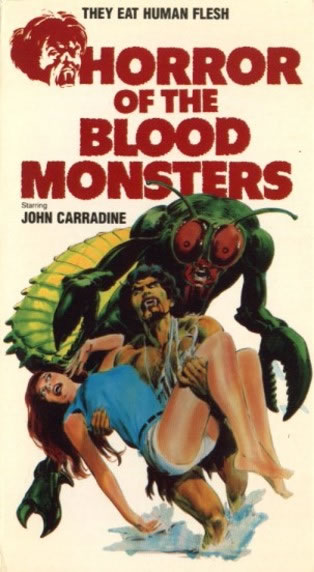 The members of LOTT D remember when horror came in a VHS box, all lurid and gamy, just waiting to be eagerly plucked from the local video store's shelves like a ravenous zombie ripping out a fresh, red-dripping, still-beating heart from a cracked rib-cage. Often promising more than they would deliver, and sometimes delivering more than they dared promised, their rectangular sleeve covers beguiled us with garish text and images so outrageous and impertinent, we couldn't resist the temptation. We cherish them. And we cherish the stores that gave us this world to explore: all the nightmares, all the terrors, and all the fun that crammed those shelves, waiting to be taken home.
Yes, we remember.
Dr. Gangrene remembers the sweet horrors delivered by mom and pop video stores: I tell you what I miss… I miss mom and pop video stores. They are all too quickly becoming a thing of the past...
Lost Highway does a last rewind for Video Vault: Well, yesterday I learned about one business closing, a cult video store named "Video Vault" that really hit close to home for all of us here at Lost Highway...
Dinner With Max Jenke got it all on video: watching these stores and the VHS format vanish from the face of the earth in the wake of DVDs and Netflix makes me feel like my past is in the process of being gobbled up by those hell-spawned Pac-Man things from Stephen King's The Langoliers...
Cinema Suicide reflects on the boss box art for really bad movies: Video box art became the stuff of legend and lured a lot of people into renting some obnoxious crap based entirely on cool pictures...
Cinema Fromage fondly remembers the Video Place: As we walked into the Video Place, the first thing to hit you was the smell. A peculiar smell indeed, however not necessarily foul. My foggy recollection seems to think it was a mixture of particle board, must, and popcorn...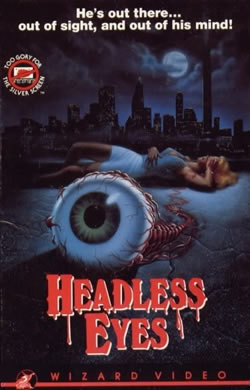 Uranium Cafe remembers Scarecrow Video: I was living in San Antonio Texas in the 80's and little by little VHS tapes began showing up behind the counters at the little stops along the Texas back roads I trolled in my 76 Ford Maverick...

Reflections on Film and TV delivers a requiem for a video store: Currys was your proverbial Mom & Pop operation, but with an unusually expansive and impressive collection. Of all the video stores that I have enjoyed over the years, this is the one I remember most vividly, and recall with the greatest affection...
Day of the Woman picks a special 5 from the 7th Street Video Rental: Before Netflix and Blockbuster completely wiped out the ol' Ma & Pa video stores, I lived in 7th Street Video Rentals. Only two blocks from my house, 7th Street Video Rentals was where I first discovered my love of cinema...
Vault of Horror shows us their top 10 VHS box art covers: There was something about the illicitness of it that drew me in, those shocking box covers sitting there on the shelves, plastered with images I instinctively knew I was too young to see.
Fascination With Fear makes a journey for horror rentals from VHS to Netflix: Soon though, right about the same time I had friends old enough to drive, a video rental place popped up about ten miles from home. Vickie's Video was the hangout, and to me it was a huge playground of thrills.
Freddy in Space relives the glory days of VHS horror: Is there any long time horror fan out there that doesn't have fond memories of venturing out to the video store and perusing all the glorious cover arts in the horror section, looking to discover the next great gem?
Planet of Terror shares memories and creepy VHS covers: My parents would take me and allow me to rent the latest in Disney fare or the safe PG flick but never, under any circumstances was I ever allowed to rent a horror flick.