At 44 pages, the pressbook for Mary Poppins is supercalifragilisticexpialidocious, indeed. Every Disney pressbook I've seen has an incredible amount of merchandising and promotion packed into it. While the sequel, Mary Poppins Returns was enjoyable, there's magic to be found in the original that cannot be repeated. The Sherman Brothers music score is emotionally compelling and the talent-filled chemistry between Dick Van Dyke and Julie Andrews certainly does make you want to dance. Using the Edwardian period was a smart move, too. P. L. Travers, Mary Poppins author, may have hated the movie, but boy was she wrong. Everything, from the casting to the set designs, and even the animation, created a wonderful film. Well, maybe except for Dick Van Dyke's cockney accent, perhaps, which he did own up to and apologize for (his voice coach couldn't do one either). But as a kid, I hardly noticed, good or bad. Now that I think of it, it does remind me of when I visited London in 1982 with my father, who couldn't stop himself from using a really bad cockney accent everywhere we went. If looks could kill, we would have been dead for sure. Had I a magic umbrella and a strong wind to carry me away, I'd have left him toot sweet.
ComicRack reader version: Download Mary Poppins Pressbook (this is a big file at 115MB!) See Mary Poppins pressbook part two.
You don't need to wait until the wind changes direction to see more pressbooks from Zombos' Closet!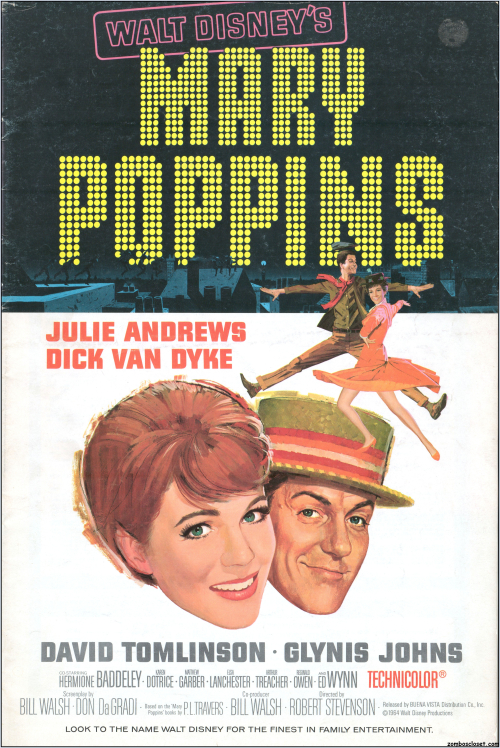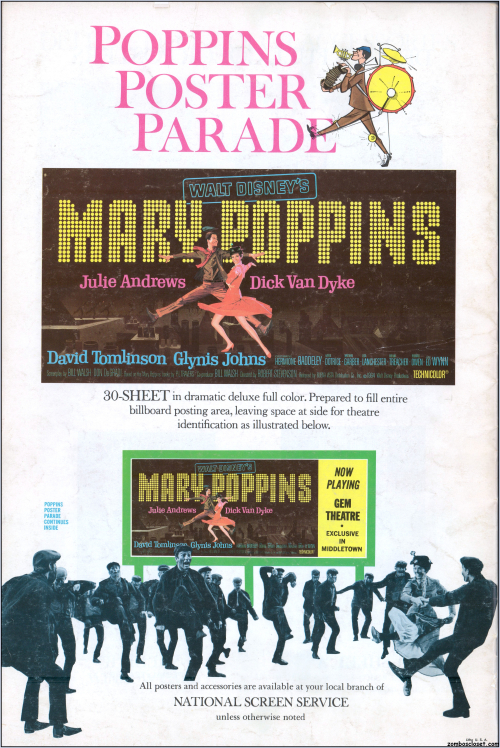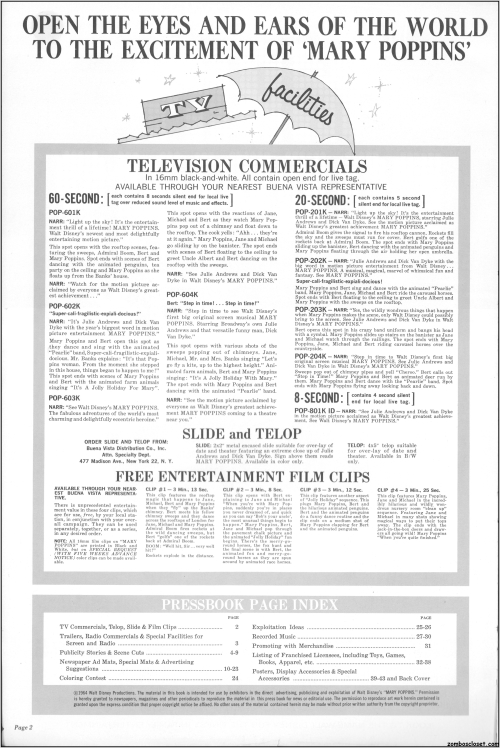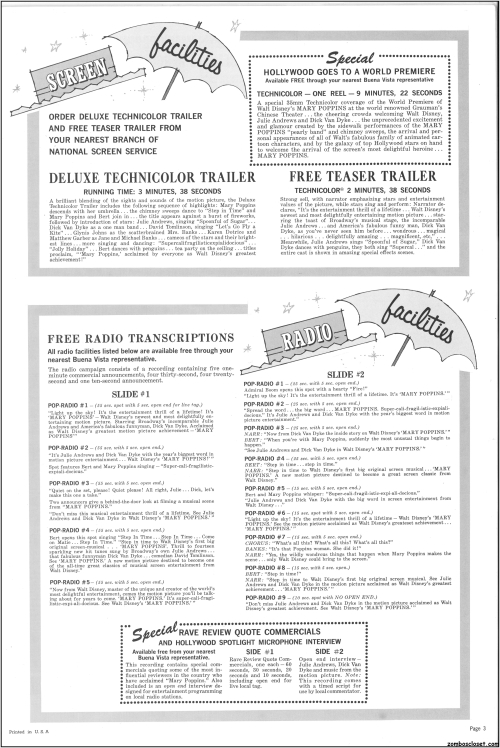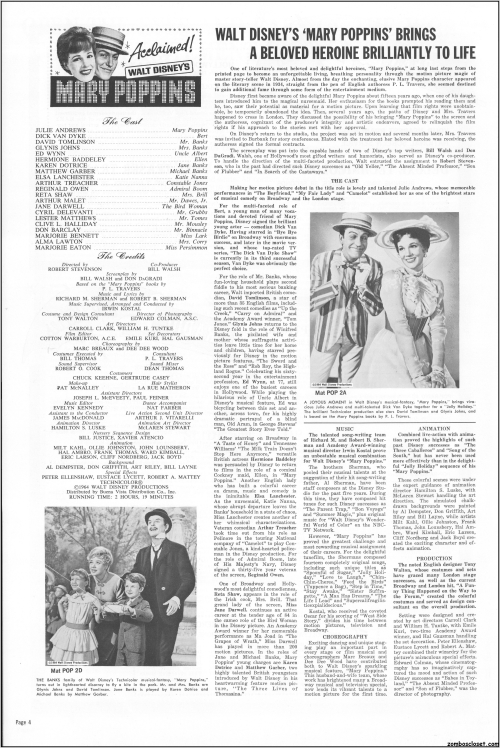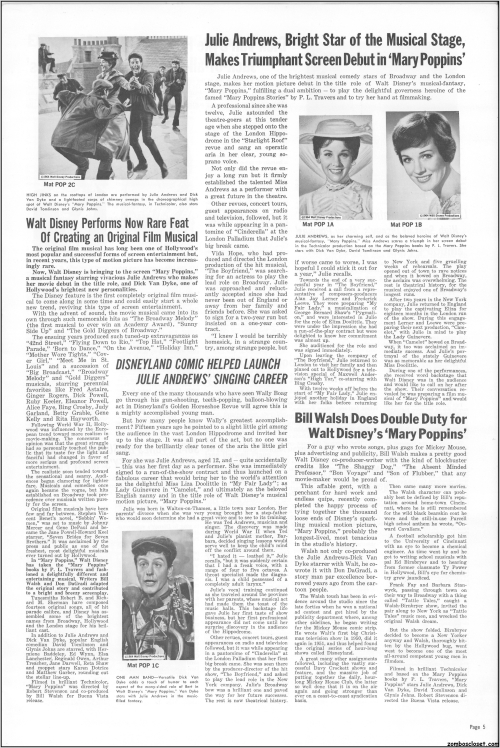 Wait, there's more! Continued in Part Two.