from Professor Kinema
At one Monster Bash several years ago Charles Herbert was sharing a table with B-movie/schlock producer/director Bert I. Gordon and his daughter, Susan.  He was very fan-friendly and we had one brief chat.  I bought a few items, he autographed a few items and, with Susan, posed for a few photos.
Like a lot of juvenile performers, his best (albeit only) years were as a child in films and TV. Mostly uncredited, his earliest appearances date back to 1953.  On TV he appeared in such classic shows as Screen Directors Playhouse, Celebrity Playhouse, and Playhouse 90.  The few (of many) TV shows and feature films of interest to Monster Bash attendees include Science Fiction Theater, One Step Beyond, Men Into Space, The Outer Limits, and one episode of Twilight Zone based on Ray Bradbury's story I Sing the Body Electric.

A genuine cult status was achieved with his appearances in such feature films as The Monster That Challenged the World, as the little boy fighting over a found sailor's cap; The Colossus of New York, as the son of the Colossus; The Fly, he shows Vincent Price that funny looking fly caught in the spider web and about to be the fly's dinner; and appearing with Susan Gordon in the Bert I. Gordon directed The Boy and the Pirates.  His only top billing in what would essentially be his final film appearance came as Buck in William Castle's 13 Ghosts.

By 1968 his film and TV career was over.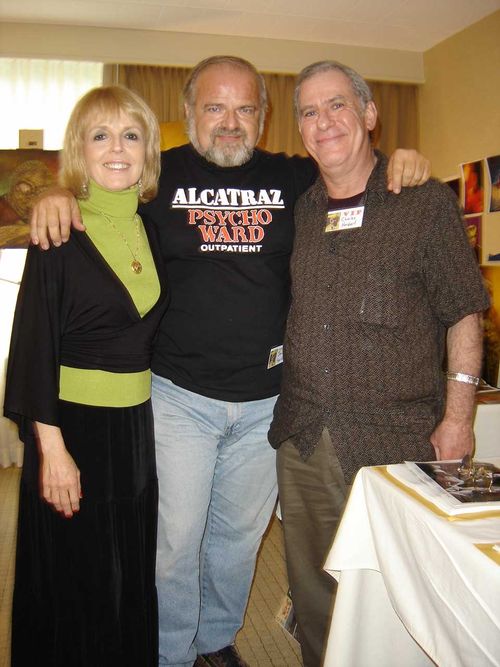 Susan Gordon, Professor Kinema, and Charles Herbert