Thanks to a nudge from author James Chambers (he's also head honcho for the New York Chapter of the Horror Writers Association), I had the opportunity to watch the horror entries for the Winter Film Awards 2015 (http://winterfilmawards.com/) in preparation for judging, and I must say almost every entry is fresh and engaging in direction and storyline. Here's the kit and kaboodle in one take.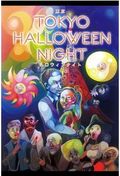 My favorite is the 23 minute Tokyo Halloween Night by Mari Okada (http://www.momomatsuri.com/2013/tokyohalloweennight.html). A delightful, and cheeky, fantasy that brings together a very unhappy scarecrow and a very lonely zombie for one Halloween night, it's playful with its visual and narrative texts, in both style and scripting. With her balance between horror elements and whimsy, Okada brings a fun film that's part storybook, part social commentary, and all horror comedy. I can easily see this short being developed into a full-length movie. (See Mari Okada here: http://vimeo.com/user16899819)
At 82 minutes running time, The Redwood Massacre gore-mess by director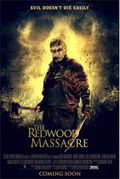 David Ryan Keith, is the longest entry in the WFA 2015 horror nominee pool. It's also the least satisfying. Unstoppable serial-killing machine (been there), heads sawed open with rusty blades (okay, that's really disturbing!), sharp weapons wielded with aplomb (no one ever ducks anymore?), and the mostly comatose-minded victims meandering into the killer's warren, leave this movie a slowly paced, albeit energetically gory, slice of the same-old, same-old. Faster pacing, inspired scripting, and a focal point extending beyond the bloody closeups would have benefitted this one and us.

The 3 minute Institutionalized, by director Roy Schweiger, is a strange, evocative, and bewildering 19 still image conversion into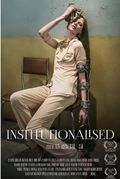 moving frames. A fashion statement, a mind-blown statement, and a statement I can't quite put my finger on, there's a weirdness filtering throughout. His Milan-based beauty and fashion photography background is brought foreground here, creating a short entry into the disturbing for you. (http://vimeo.com/92082037).
Director Marc Martínez Jordán's Timothy,(https://www.facebook.com/pages/Timothy-the-shortfilm/584999148225915), is a 10 minute horror short about a boy, his bossy sitter, and a kids show the boy likes to watch, with a cartoon-voiced, and really big bunny named Timothy (if you're okay with a person dressed up as a funny fuzzy bunny, that is) as its host. All three meld together in one evening of mayhem. I would point you to a Goosebumps episode where the kids show host pops out of the TV for an idea of what's happening, but then I'd be a bit wrong because..well, I'll leave that up to you to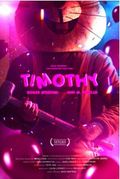 find out. A good short, not entirely original or fresh, but the direction, production values, and atmosphere are executed as well as the victim. What's very interesting here is how Jordan takes a Japanese horror trope--the creepazoid person-animal-thing--and makes it his own. I can see why this entry is in the Winter Film Awards for 2015.
Cynthia, by Christopher Wells, is 11 minutes of hell. It's who's hell I'll leave for you to figure out. Of course the main character is the prime suspect, and there's the devil to pay (actually, he is waiting for payment, apparently), and a woman who is hanging around (double meaning alert!), with a computer as the main complaint, or instigator, or excuse. I get the feeling Wells is drawing on personal experience here. Brisk editing, short sour moments, and key visuals to fill in just enough of the backstory, make this a traditional horror themed play on guilt, condemnation, and no reconciliation possible. It plays like a Reefer Madness for computer-addicted users. I feel so guilty after watching it. (https://www.youtube.com/watch?v=Aei_tOBPsWI)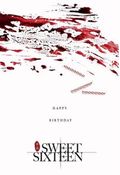 Yung-Jen Yang's Sweet Sixteen is 9 minutes of birthday party and dreadful circumstance. But some of it seems to have been lost in translation. There's Haley, an adopted Chinese girl, who wants to know who her biological mother is. Simple. Or not. There's a little vengeance spirit holding a grudge angle here, so we know there's a sinister secret waiting to be discovered. Or not. There's a flashback, or flash ahead, and a sharp cake knife handled in the wrong way. Or not. More here is needed to understand, but these 9 minutes aren't quite enough to flesh out the picture Yang is drawing for us. So count this one interesting but incomplete. Of all the nominees, this one needed another minute or two of backstory, or future story, to help it sink into our psyche. (http://sweet16yang.wix.com/yungjenyang#!sweet-sixteen/c1amd)
I can try and explain The Jelly Wrestler but you wouldn't believe me. I can say, though, that, working in a bar in Brooklyn (well back when), I can understand, even accept, the premise, the angst, and the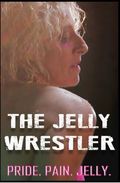 sticky squish. I'm not even sure if this is an official entry, but it appears on the nominees page, just only it looks like an afterthought, or maybe a late addition, so it's fair game. The horror comes in at the end, or maybe it's there all the time. I'll let you decide. It's directed by Rebecca Thomson and written by Claire D'Este, and there's something a little delirious, something a lot serious about this 14 minute story of Eileen, a former Queen of the Gelatine, barmaid who's getting too old, too bitter, and too brushed-aside. She's also a very sore loser. (http://www.rebeccathomson.com.au/#!the-jelly-wrestler/cj7j). Don't miss this one. I can't say why you shouldn't (still wondering myself), but just don't miss it.