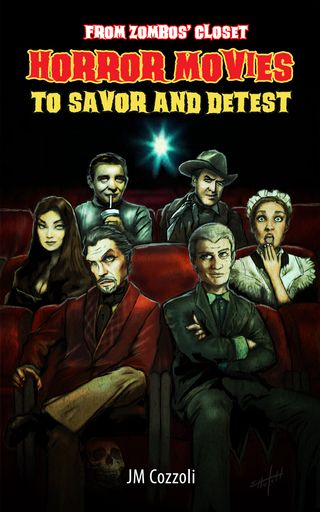 They said it couldn't be done! Then they said it shouldn't be done! Then they said DON'T DO IT! But I did it anyway. I never listen.
My book, Horror Movies to Savor and Detest, compiling the best (and worst of my reviews for all that shimmers, or doesn't, in horror cinema is alive on Amazon for your Kindle delight.
And it's free to borrow if you're an Amazon Prime member, too (it's okay, I can skip a meal here and there just to make you happy).