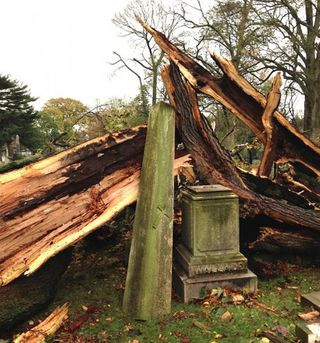 Although nothing of fantasy can be made from images of houses being torn apart from the high winds of Hurricane Sandy, one cannot help but imagine something out of The Wizard of Oz.
Instead of an entire house being picked up into the middle of a twister (and safely landing on top of a bad witch in a fantastic place), images of mass destruction have been filling the airwaves during the past month's newscasts. One story which struck a chord was of the damage done to Brooklyn's Green-wood Cemetery.
Interred at historic Green-wood is one of the principle players of the classic 1939 film version of The Wizard of Oz: Frank Morgan, the Wizard himself.
Hmm, thought I, the prominent citizen of the Emerald City, originally from New York City, whose final rest is in a place named Greenwood. He shares the gravesite with other members of his family, originally named Wupperman. His brother, and fellow actor, Ralph is there also.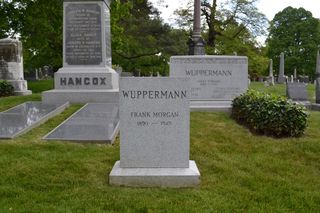 Being originally from the New York area, specifically upstate Chittenango, Madison County, author L. Frank Baum wrote several classic tales about the fantastic place called Oz. One story of how he was inspired tells how he noticed a box of files labelled "O to Z.'" Another, that twirls around in a twister of it's own, is that the two letters that make up the name of his fantasy megalopolis are each just one letter back from the letters N and Y. Hence, Oz is the city of New York.
Whichever the case, it's interesting to note that many who were involved with the film production have come to their final rest in and around the New York area. However, Baum's final resting place is in Forest Lawn, Glendale, California.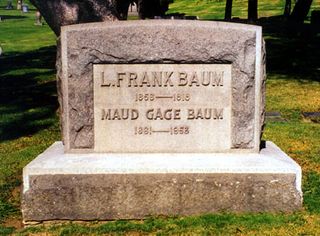 In Union Field Cemetery, Ridgewood, Queens is The Cowardly Lion, Bert Lahr. Lahr was also originally from New York City. In Upstate New York's Ferncliff Cemetery rests Dorothy herself, Judy Garland, as well as Harold Arlen, creator of the film's musical score.
In Amenia, scattered over property she owned, are the ashes of the Wicked Witch of the West (Margaret Hamilton). Glinda, the Good Witch (Billie Burke) lies in Kensico Cemetery, Valhalla, New York.
The rest of the Wizard of Oz principles, director Victor Fleming, Tin Man--Ray Bolger, Scarecrow-- Jack Haley, Auntie Em-- Clara Blandick, and Uncle Henry-- Charlie Grapewin, all rest in Hollywood cemeteries.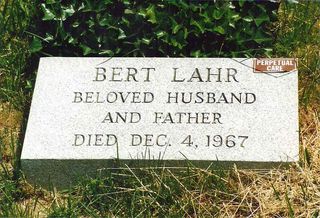 There's even a memorial site in the Hollywood Forever Cemetery for Terry, the little dog who portrayed Toto.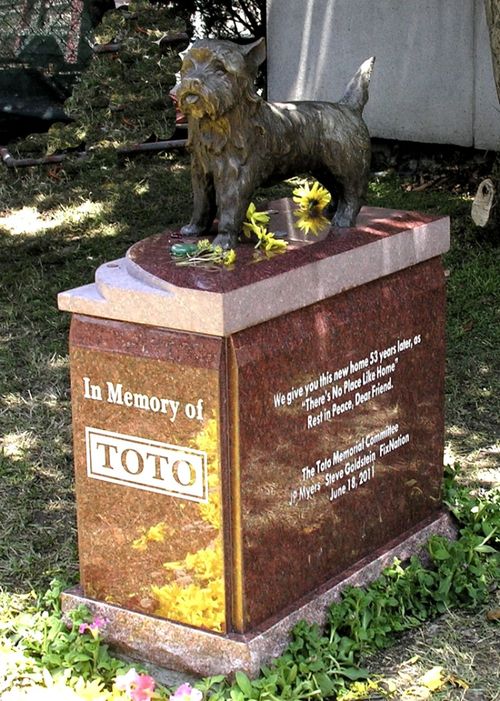 Find A Grave: http://www.findagrave.com