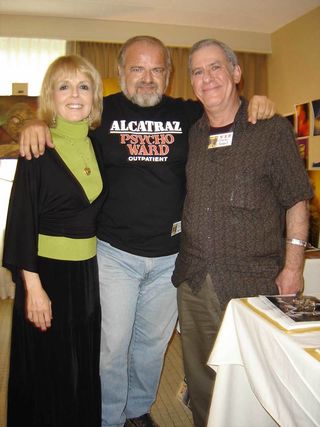 She was small, petite and never lost that little girl look.  Reflecting on the few brief encounters I experienced with her at an occasional Monster Bash, I was saddened to learn that Susan Gordon had passed away on Dec 11. She also went by the married name of Susan Aviner. She left us at the still young age of 62 from thyroid cancer.
At the Monster Bash she usually shared a guest room with her father, Bert I Gordon, and friend (and co-former child performer) Charles Herbert.
Our brief conversations included reminiscences about her most famous big screen and TV appearances.  At the tender age of two, she was featured in a chocolate candy commercial made by her father in Minnesota. She and her father then spoke about her feature film 'debut' in The Attack of the Puppet People (1958). This came about when the original child actor had become ill. Looking around, Mr BIG 'noticed' that nearby was a precocious 8 year old who could fill in.
Soon after, she was appearing in bigger films like The Five Pennies with Danny Kaye (1959). The following year she appeared in The Boy and the Pirates with Charles Herbert, directed by her father. After working a few more times with Herbert, they became and remained friends. The IMDb lists her last feature film credit as Picture Mommy Dead in 1966.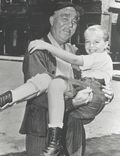 To fans of the classic Twilight Zone series, her immortality was secured with her appearance in the episode, The Fugitive.
She was always cordial, seemed to possess a constant smile as well as williness to talk about her fanta-film and TV work. We shared a laugh when I commented to her father that I considered him "my favorite schlock film director." After a brief pause to contemplate the dubious wisdom of what I had just said, I added, "I truly mean that as a compliment."
She and her father looked at me and gave me a reassuring smile and nod.