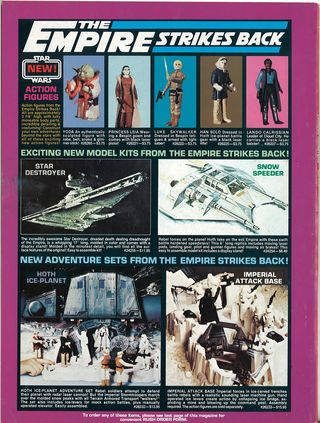 I started collecting toys in earnest by the time The Empire Strikes Back hit the theaters. Blame the Star Wars merchandising machine. I'd scour Toys "R" Us every weekend for figures and vehicles, and dreamed of finding more of those red markdown stickers on them.
Then I hit the jackpot. A comic book store I visited for the first time had all the playsets for 5 bucks apiece. Those micro playsets with their diecast figures were my favorites. The guy was happy to finally sell all those playsets gathering dust on his top shelf, I was happy to suddenly find all of them.  Win-win all around.
I miss the exhilaration of those early days before collecting became a business, and you could leisurely walk around Toys "R" Us without some knucklehead grabbing an action figure right out of your hands if you hesitated for a moment, or rudely shoving you out of the way to be first at the racks to find those hard-to-find gems.
Yes, I miss those days. eBay doesn't muster the same thrill-of-the-hunt enjoyment you get tracking your collectible prey in person.