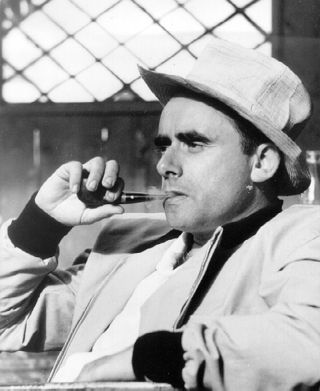 Another graveside visit
with Professor Kinema
Visitors to Paris frequent the Parisian cemeteries with as much interest as the other tourist spots around the city. If walking, a route heading up to the Montmartre section of Paris would take one past the Cimetière de Montmartre.
During the days of the mass obliteration of the Jim Morrison grave contained within another famed Parisian cemetery, Père-Lachaise, a large handwritten sign was placed in a prominent spot at the entrance of the Cimetiere de Montmartre. This sign read, in english, "Jim Morrison is not buried here."
Morrison's mega trashed gravesite (as well as many gravesites within close proximity of it), perpetrated by international fans and admirers, has since been cleaned up. Most pilgrims to the infamous 'lounge lizard' simply had to party on Jim's grave, believing he would've preferred it that way. The sign, consequently, has been taken down.
Although not as large, elaborate, and filled with as many historical names contained within Père-Lachaise, the Cimetiere de Montmartre is just as interesting and fun to explore.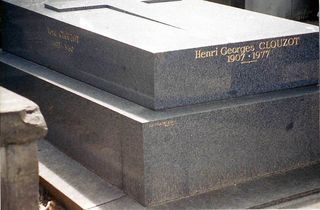 One gravesite I always stop at and ponder is the simple slab covering the remains of husband and wife Henri-Georges Clouzot and Véra Clouzot. With memories of a classic scene played within a classic film, one can contemplate the cinematic action of Vera Clouzot's death scene in Les Diaboliques.
An essential plot element of this classic 1955 suspense thriller was the weak heart of Christina, the Véra Clouzot character. She is 'maneuvered' into the bathroom, watches her 'murdered' husband's slow rise out of a bathtub filled with water, she screams, clutches her chest, and dies of a heart attack. This is a beautiful sequence worthy of the talent of a true cinema auteur, paying homage to the best influence of German Expressionism.
However, as indicated by the film's final scene and end title, something else is evident, plot-wise. The end title reads "Don't be diabolical yourself. Don't spoil the ending for your friends by telling them what you have just seen. On their behalf - thank you!"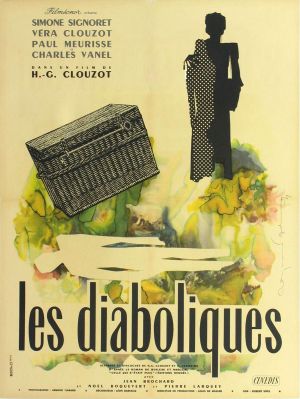 Véra Gibson-Amado was born in Brazil on 30 December 1913. She married Henri-Georges in 1950 and stayed with him until 15 December 1960. Her death of a heart attack happened two weeks after reaching the tender age of 46, five years after the release of Les Diaboliques.
In a bitter irony she did, in fact, have a heart condition not unlike her character Christina in Les Diaboliques. The French press prominently pointed out this similarity, although for the record she wasn't 'scared to death' in reality.
In her career she appeared in three films (including The Wages of Fear (1953) and Les Espions (1957)), all directed by her husband. Her final involvement with films was the screenplay for La Vérité (1960), also directed by her husband.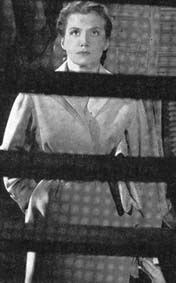 Henri-Georges Clouzot was born 18 August 1907 and died 12 January 1977. Of the 12 completed films in his career, he will be best known for The Wages of Fear and Les Diaboliques. He attempted to launch several more projects but made one film after Véra's death: La Prisonniére (1968).  A true, albeit brief, husband and wife filmmaking team, they rest side by side.
Of the other stars of Les Diaboliques,  Paul Meurisse (died 1979) is buried in Cimetiere de Neuilly-sur-Seinne and Simone Signoret (died 1985) is buried in Père-Lachaise (alongside her second husband Yves Montand).
Not far from the Clouzot's final resting place are the famed dancer Nijinsky and fellow cinema auteur François Truffaut.
PK/JK