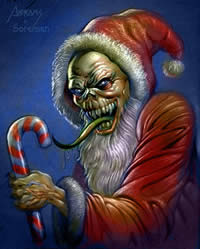 Hellz n' Bellz
Hellz n' Bellz
Screaming all the way!
What the hell, am I to do
With my horror fan's gift-buying today, hey!
"Well, what are you waiting for?" insisted Zombos. "Stop daydreaming and get out of the damn elevator shaft already."
We were playing Alone in the Dark and I kept getting killed. I refocused my attention and pulled my thoughts back from dwelling on the early days of PC games, keyboard and mouse controls, and cheat codes--lord knows I could use some omnipotence now. I stared at the Nunchuck and Wii-mote in my fumbling hands. My awkward, entirely useless hands, struggling to master the rudiments of the life-like motions and 'A', 'B', 'Z', button-presses needed to save myself--damn, fell down the elevator shaft again. Where is that '-' button anyway, and how do I use it to get past those blasted exhaust fans?
"You're impossible," encouraged Zombos, grabbing the Wii controls out of my hands. "Go do something useful, like putting together a book gift-buying list or something."
Now that was a good idea...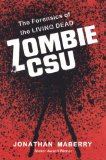 Zombie CSU: The Forensics of the Living Dead by Jonathan Maberry. Zombie fiction and film have now become so ingrained in our pop culture entertainment, it was inevitable that someone would merge fancy with fact to dish up a goulash of interviews, artwork, lists, police tactics and investigations, and philosophical and psychological musings on those ubiquitous brain-munching, limb-tearing, puss-squishing hellions on two legs (if they still have them, of course). Maberry, brings his unique touch to this recipe, making it informative and fun. I expect him to write The Idiot Victim's Guide to Zombies next, but until then, he has whipped up an enjoyable plum pudding of a book for zombie fans to gorge themselves on.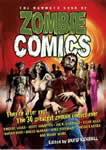 The Mammoth Book of Zombie Comics edited by David Kendall. Over 400 pages of illustrated grue. With sci-horror and humor, this impressive tome is overflowing with flesh-eating undead captured in 18 stories. It's big and heavy enough to bash an attacking gut-muncher's head in, too--in case you are attacked while reading it--making it a sound value for the money. Steve Niles's Making Amends, Scott Hampton's adaptation of Pidgeons From Hell, and Vince Locke's first Deadworld story, Black Sabbath, make this collection an awesome treat for your horror fan.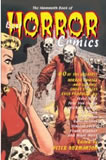 The Mammoth Book of Best Horror Comics edited by Peter Normanton. Here you will run screaming from Don Heck's Hitler's Head, and sweat profusely along with Rudy Palais' travelers in dire trouble in He. Recurring macabre themes of the newly animated dead, the reluctantly dead, and the soon-to-be-dead, shadow dance their way among the graveyards, castles, and dark forests, partying it up with ghosts, ghouls, vampires, werewolves, and the depraved indifference exhibited by the usual neo-Nazis, scheming relatives, and whip-cracking, radiantly beautiful and well-endowed women with ill intent.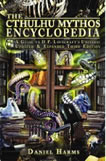 The Cthulhu Mythos Encyclopedia: A Guide to H.P. Lovecraft's Universe by Daniel Harms. In this updated and expanded third edition, the ungodly eldritch world of Lovecraft's bewitching and bedeviling mythic creations are elucidated for your mad pleasure. I purchased the limited and signed edition of this treasure-trove to stash away, and I use the soft-cover version to broaden my worship of Cthulhu and those shambling monstrosities that lie waiting just beyond the stars. I hear Mr. Harms is doing well after completing this exhaustive tome, and should be out of the strait-jacket any day now. His cross-references and pointers to more Mythos debauchery than even Herbert West could handle will drive you mad too--with delight.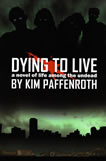 Dying to Live: A Novel of Life Among the Undead and Dying to Live: Life Sentence by Kim Paffenroth. A steady diet of viscerals and gore does not a genre make. Thank God there's Paffenroth. He turns the zombie paradigm on it's head by not focusing on the zombies but the people that must "live" with them. He dares to put religion and faith into the mix of death and mayhem, and pushes you to think and feel along with the survivors of a zombie apocalypse as they struggle to survive. And just when his dogmatic conundrums lull you into a false sense of stability, his zombies reach for your throat and don't let go. He stirs up more trouble in Life Sentence by making them remember and think. It's Hell for the survivors, Limbo for the zombies, and thoughtful horror for fans that only he can write so well.

Creepy Archives Volumes One and Two published by Dark Horse. It is all here in ominous, disquieting, shades of black daring us to read further than we really should. Who wants a non-sleepless night anyway? This is supernatural horror distilled in images penciled by the most imaginative illustrators the genre has spawned, and written by all those nightmarish people your parents warned you about. Including the covers, notable advertisements, and letters-pages from the magazine issues, it's a wonderful trip back in time when horror could be found every month at the corner luncheonette's magazine rack.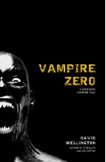 Vampire Zero: A Gruesome Vampire Tale by David Wellington. Catching the eyes of publishers after blogging his Monster zombie novels, Wellington continues in the same vein (oh, stop groaning) with vampires. It is the final book in his vampire trilogy that includes 99 Coffins and 13 Bullets. Suffice it to say, he does for the vampire genre what he did for the zombie one, and breaks the male strangle-mold on the horror genre by having his female lead character, Laura Caxton, kick vampire butt but good. Buy the trilogy and make your horror fan drool with delight.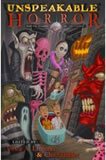 Unspeakable Horror: From the Shadows of the Closet by various authors. You will probably want to hide in a closet after reading these 23 scary stories of horror with a queer undercurrent. Written by authors from the horror and GLBT literary communities, you will find those themes of alienation, deprivation, and outside-ness that scare us straight can also scare us in other ways with ghosts of dead lovers, malevolent queer faeries, devious doppelgangers, and twisted psychopaths on the prowl. Readers of all persuasions will find these stories frightfully entertaining.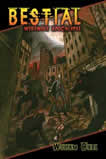 Bestial: Werewolf Apocalypse by William D. Carl. Werewolves in Cincinnati! Mixing old-world elements with new, Carl takes his cue from zombiedom to add a chilling dimension to his werewolves. They are stronger, faster, hungrier, and there are a heck of a lot more of them. Four survivors look for answers and salvation in this quickly moving tale of terror as people start turning into werewolves by night, and crazed flesh-eating fiends by day. And with no Starbucks in sight, it's a living hell.
All of these books are in my permanent library and I highly recommend them. Some were sent as review (free) copies, and some authors are members of LOTT D.