The Stranger from Pecos was the second movie in Monogram's Marshal Nevada Jack Mckenzie franchise, starring Johnny Mack Brown. Brown appeared on Wheaties boxes and in comic books and roped in well over a hundred movies before he passed away in 1974.
Comic book reader version: Download Stranger From Pecos Pressbook
See more pressbooks From Zombos Closet.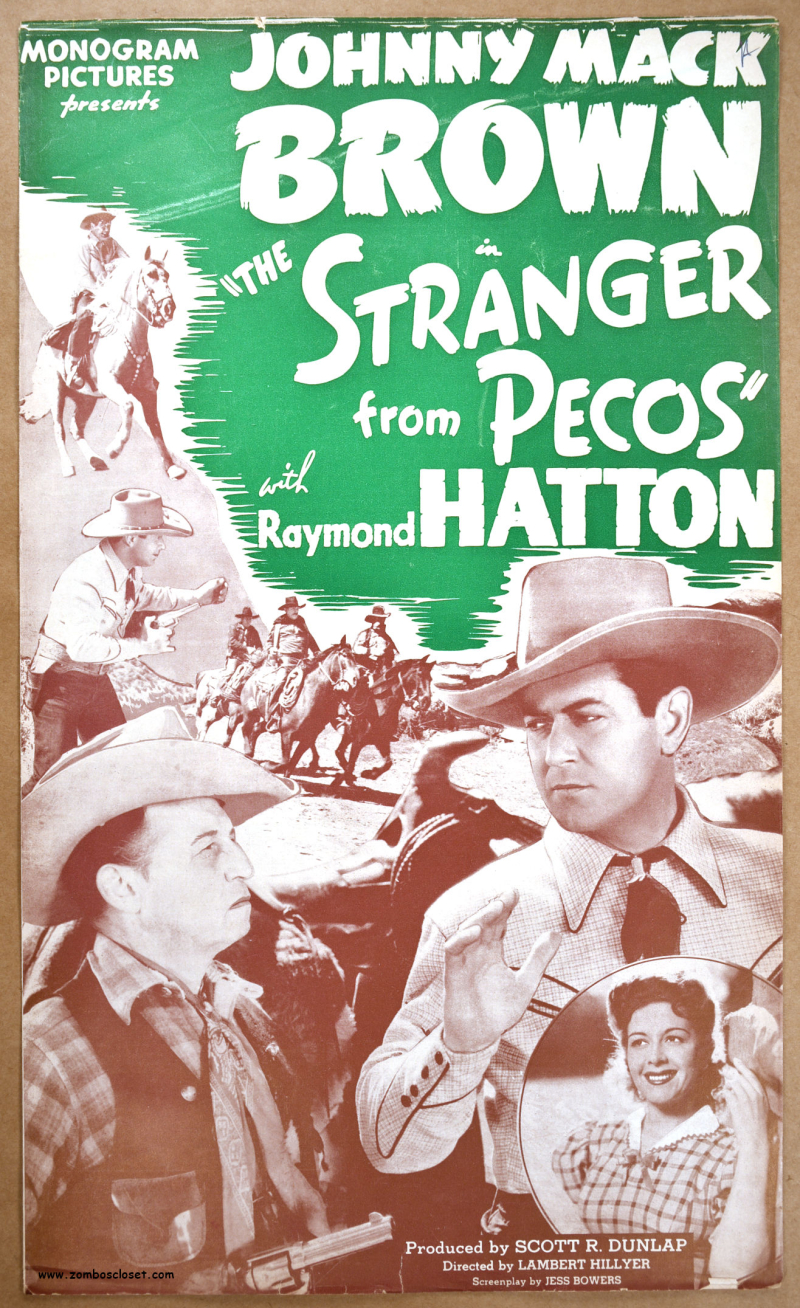 Continue reading "The Stranger From Pecos (1943) Pressbook" »