And another press release of particular interest for spookophiles...like me.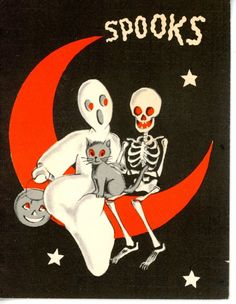 DESTINATION AMERICA LINES UP TRICKS AND TREATS
THROUGHOUT MONTH-LONG "GHOSTOBER" HALLOWEEN CELEBRATION
This October – make that GHOSTOBER! – it's Halloween all month long on Destination America with a celebration of all things that go bump in the night with premieres and extra content so spooky viewers will never want to leave the safety of their living rooms.
The all-new series TERROR IN THE WOODS premieres Tuesday, October 10 at 10/9c with stories from real people whose wilderness retreats were cut short by paranormal encounters. A special two-hour episode airs on Halloween: Tuesday, October 31 at 9/8c. Leading into Halloween is also the world premiere of the two-hour special HELLTOWN on Sunday, October 29 at 9/8c, revisiting the mysterious evacuation of a small Rockwell-esque town in 1974.
But first, kicking off GHOSTOBER are the season finale of HAUNTED TOWNS on Tuesday, October 3 at 10/9c, the return of fan favorite A HAUNTING for season 9 beginning Monday, October 9 at 10/9c, and ongoing new episodes of PARANORMAL WITNESS on Sundays at 10/9c.
"Destination America, delivers all the chills and thrills in October leading up to Halloween and serves up stories of the paranormal all month long on every platform," said Jane Latman, general manager of Destination America. "We are especially excited about our two new shows that are sure to elicit spine-tingling reactions, HELLTOWN and TERROR IN THE WOODS, tapping into nostalgic nightmares much like Stranger Things and It."
On air and off, Destination America has lined up a goody bag of ways to celebrate the scariest season of the year. For a daily dose of special digital extras, check TheHauntist.com, the online destination for paranormal investigation, entertainment and news about all things creepy, spooky, and odd.
Continue reading "Ghostober Halloween 2017
On Destination America" »