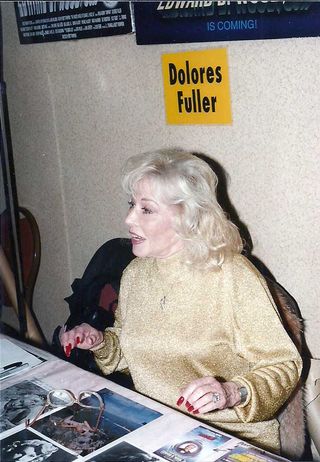 From Professor Kinema:
I had a very brief encounter with Dolores Fuller. On camera, during the lensing of a Professor Kinema show, I felt one of the angora sweaters she's worn and passed it around for all to touch. I snapped these two photos of her at a Chiller Convention (shown here and below).
On the table in front of her is a print of a nude photo that Ed Wood himself snapped of her. Conrad Brooks gave me a copy of the photo.
 ZC Note: PK was kind enough to send the photo to me, but it's too risque to show here. 
Bride of the Monster group shot is inscribed by Paul Marco (standing on her right).